Toyota Camry transmission repair near Aurora CO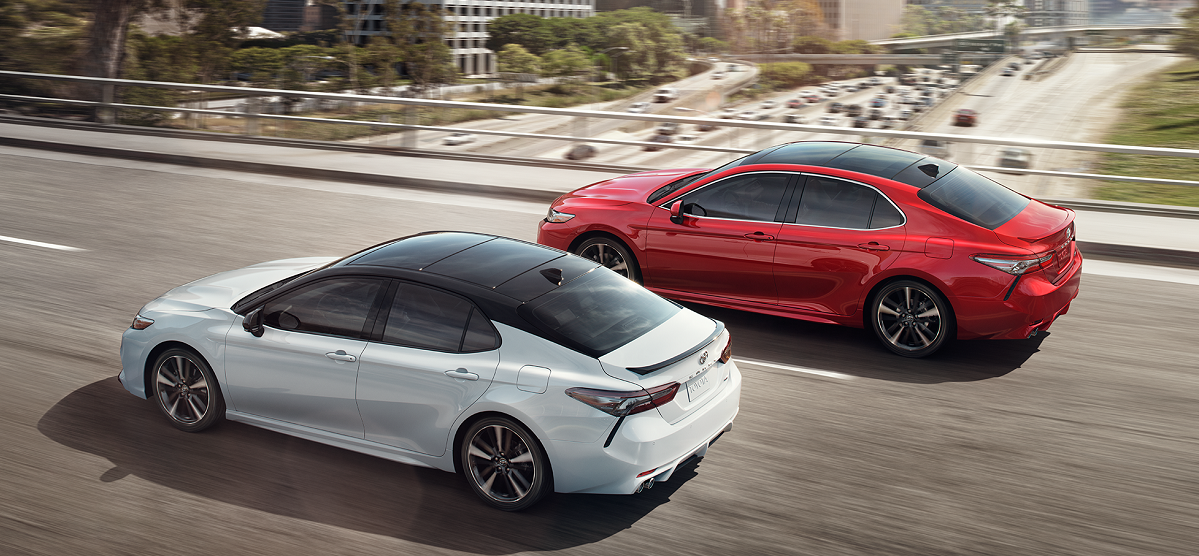 Transmission Repair & Service
Transmission Issues in your Toyota Camry
Even the finest of cars sometimes experience transmission problems. Your Toyota Camry is no exception. Sure, it gives you remarkable reliability, exhilarating driving experiences, and year round service. It also might experience problems that call for transmission repair. Here at Eagle Transmission, just a short drive from Aurora, we handle transmission repair and maintenance with all the expertise you'd expect of a service that's been in business for so many years. Our team continues serving Parker Centennial Aurora CO with professional, friendly service each and every time a Camry transmission needs it. Toyota Camry transmission repair can be a little different than repair for other models. Why? Well, every model has a different type and speed of transmission, and that calls for different solutions to problems that arise.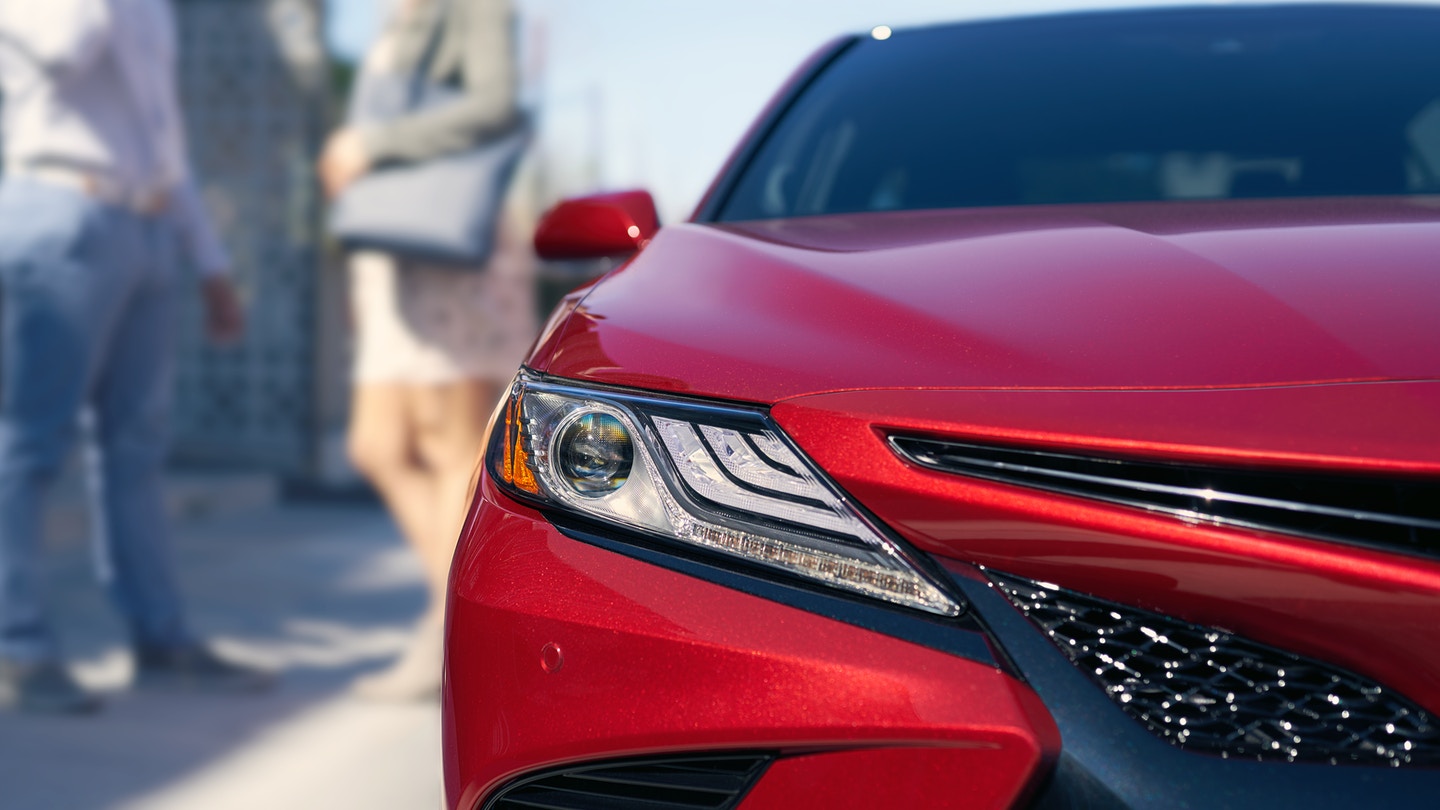 We'll be looking at a few of the common transmission repair issues that arise in the Toyota Camry today. Many of the problems are similar to those experienced in similar transmission systems, but some of these problems might be specific to the Camry transmission. When you need a brand new transmission, we'll certainly make sure that you get the original transmission intended for your model and year of Camry! That's called promising you OEM parts. Unlike aftermarket parts, these parts were chosen by Toyota itself to go inside your Camry and allow for smooth running.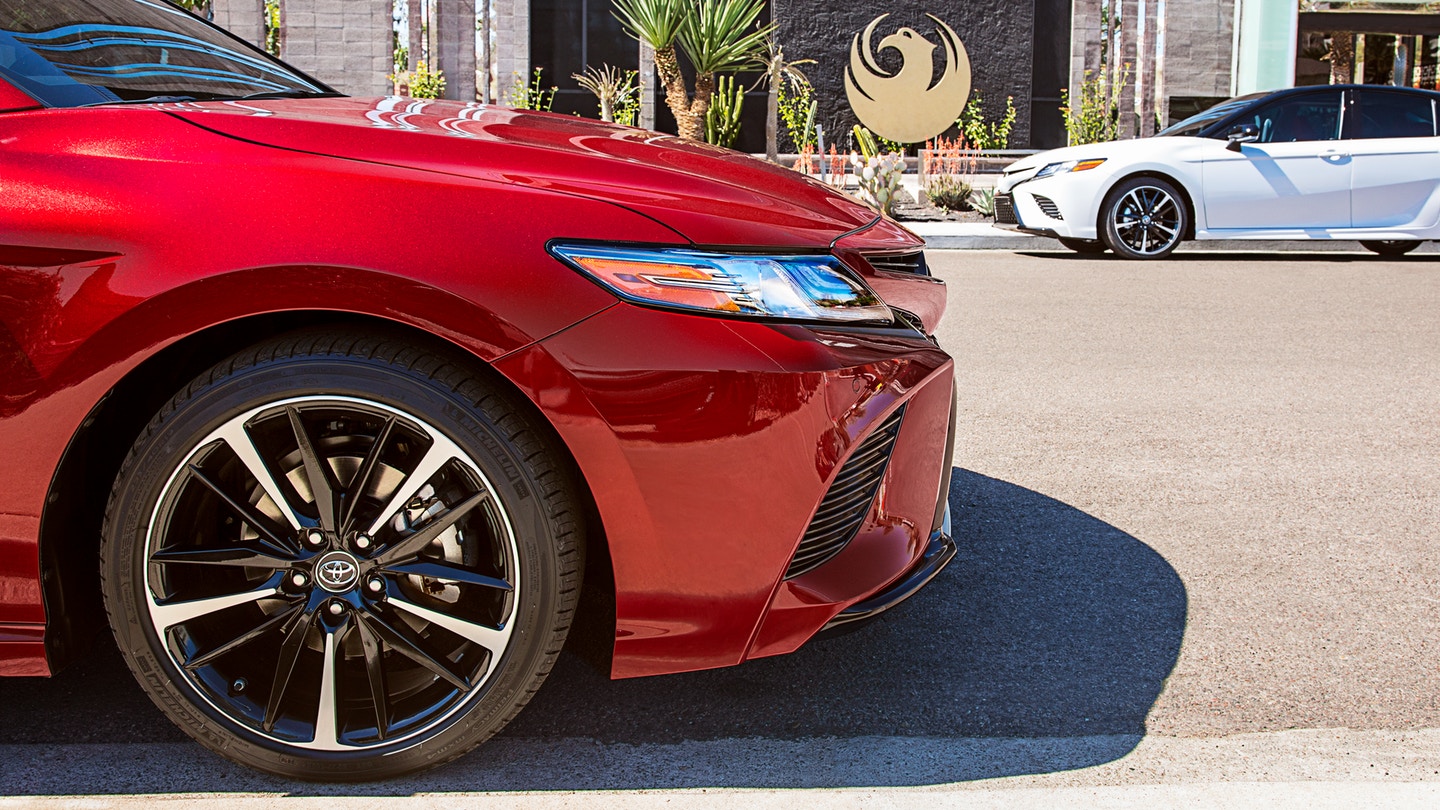 Common Toyota Camry Transmission Repair Issues
The Camry was born in the 1983 model year, and there are STILL some Camry models on the road today from way back in the 80's. That's because the Camry is known for its overall reliability. It also means that during a lifespan as long as this, transmission issues and replacement will be the eventual goal. It keeps your Camry up and running. Here are just a few of the common transmission issues we encounter here at Eagle Transmission.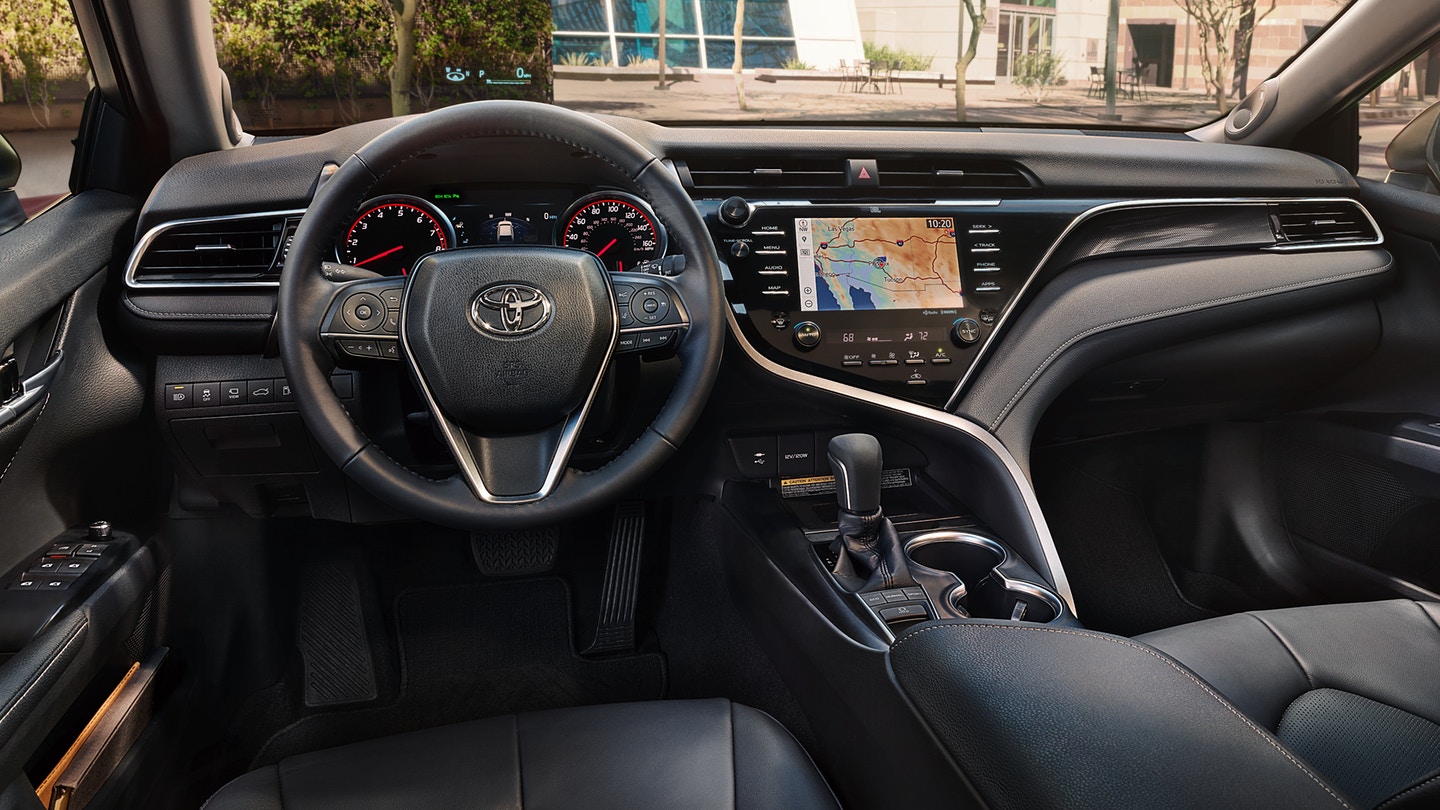 Transmission doesn't respond
Just like the chain on a bicycle, your transmission helps your vehicle kick into gears that you want it to kick into. Sometimes it simply doesn't respond, and that can be a scary moment. If it's a manual transmission, it might be a clutch issue, but for automatic transmissions, there might be a more serious problem going on. Your transmission should always go into the gear that you put it into from park. If it doesn't, it's time to call us.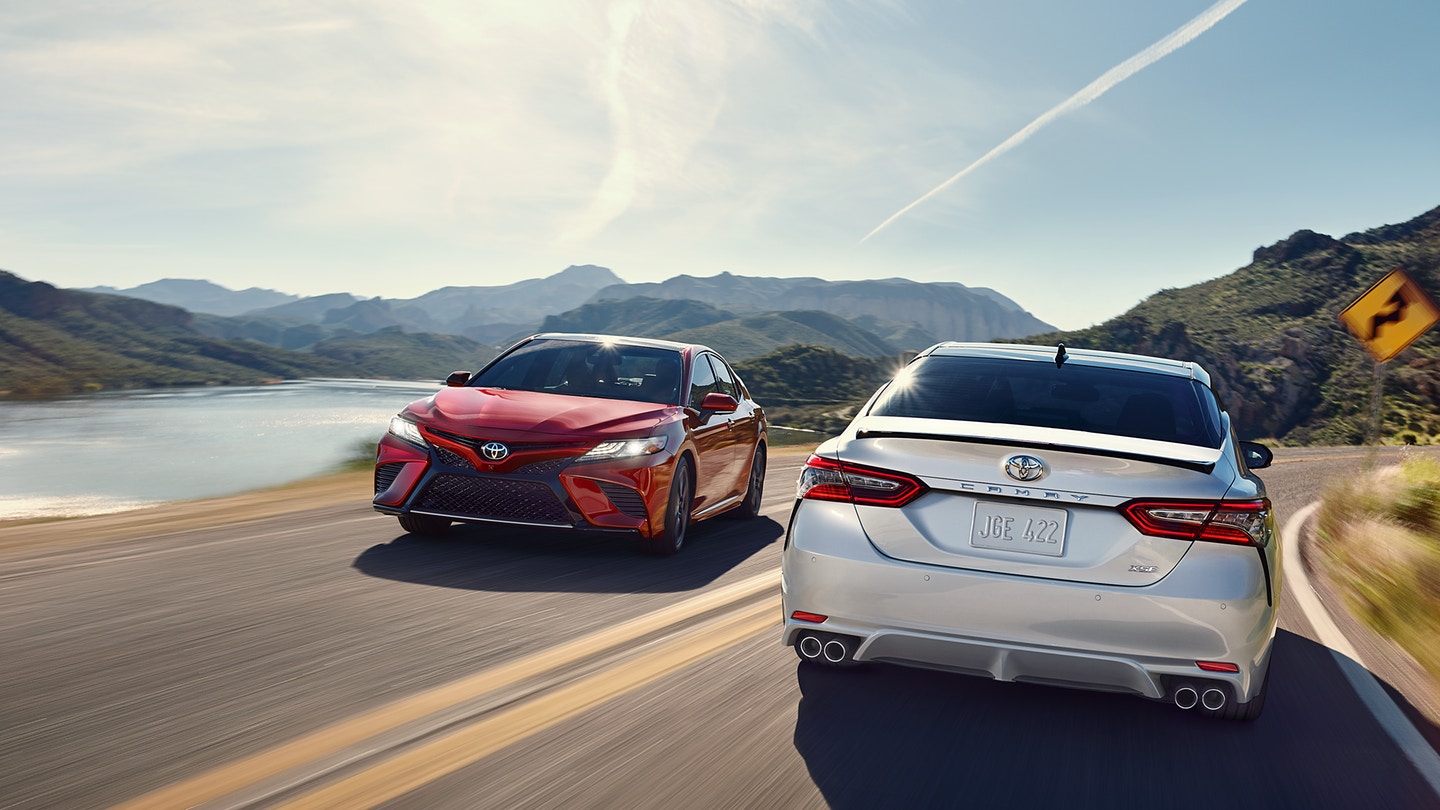 Fluid Leak
We see this one a lot. Automatic transmission fluid lubricates the parts of your transmission and keeps it running smoothly, keeping it from coming to a halt where it ceases to function. If your transmission fluid is low, it can cause all kinds of problems and eventually it might make your transmission stop working altogether. The folks here at Eagle know to check fluids first and always no matter what you're bringing in the transmission for. Fluid is essential to a transmission that's going to continue serving you for many years.
Shaking
Sometimes transmission problems can cause your vehicle to shake. Your transitions when you're shifting gear might cause the vehicle to shake a little or shake enough to scare you. Shifting into another gear might once again cause difficulty in driving. The minute you notice any shaking when you're shifting gears, it's time to come see the certified auto technicians at Eagle. We'll get to the heart of the problem and make sure that you leave with a transmission that's up and running again.
Check Engine Light
This isn't ALWAYS a sign that something is wrong with your transmission, but if you get a check engine light, it's time to give us a call to schedule an appointment. We can do expert computer diagnostics and find out if the problem is coming from your transmission. Computer diagnostics have changed the way that we're able to diagnose problems within your Camry, and it makes us much easier to pinpoint where the issue is coming from.
Why Schedule at Eagle?
Transmission work is highly specialized work. You don't want to take your vehicle to just any old auto repair shop! The folks at Eagle are certified mechanics. This means that our crew has two years or more of experience AND they've passed numerous testing over systems just like your transmission. They know exactly what they're doing and how to get your Camry up and moving again, just the way that Toyota intended it to move. If your transmission seems a bit off these days, it's time to give us a call. Why should you choose us? Well, we hire only certified auto techs or people working toward certification under the careful eye of a certified tech. We also provide a friendly, clean, relaxed garage environment that lets you know you're taking your vehicle to a very professional shop. We also have tons of specials for you throughout the year, giving you an opportunity to save on what is often a very costly line of repairs.
No one should let transmission problems go for long. If you do, you might have to replace your transmission altogether and this gets costly! Don't let your transmission issue slip. Call Eagle today and schedule a repair. We are serving Parker centennial Aurora CO with expert repair services, and we're just a short drive from Aurora! Call today for fast, professional service.