Lone Tree Shocks and Struts Repair – Eagle Transmission


Shocks & Struts Eagle Transmission
Lone Tree Shocks and Struts Repair – Eagle Transmission
It's not necessary to replace a vehicle's shocks and struts at certain mileage intervals, and understanding the signs of failure is crucial to your safety and that of your passengers. Like all other parts of your car, shocks and struts wear out with time, and the implications can be quite dangerous. After considering the below warning signs, visit Eagle Transmission, which is serving Lone Tree Castle Rock Greenwood Village, to find out how shocks and struts repair can make your vehicle stop sooner and drive better.
Excessive Bouncing
Most of today's vehicles include coil springs as part of the suspension system. If your car has shocks, the springs are between the frame and wheels. On the other hand, struts are a combination of a shock absorber and a coil spring. When driving over bumps in the Lone Tree area, your car will bounce on the springs; the shocks or struts keep the car from continually bouncing. Therefore, if you're driving on rough terrain and your car won't stop bouncing, it's time to look for shocks and struts repair.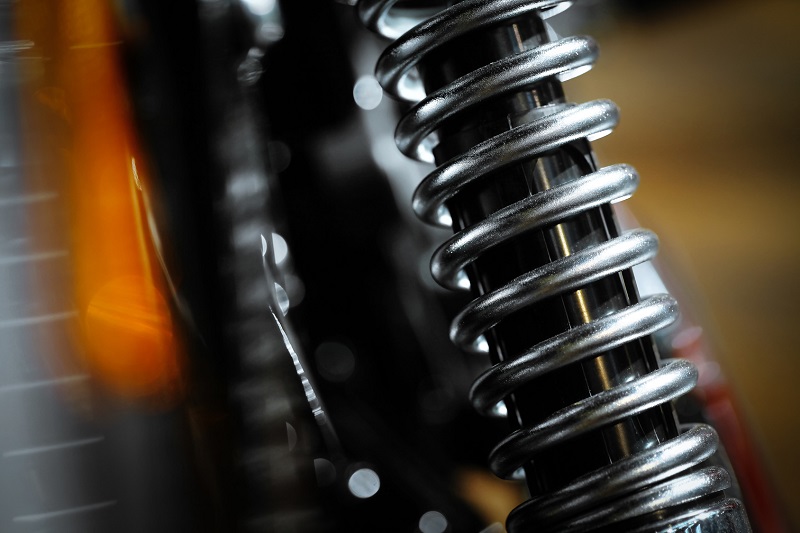 Rear End Dipping or Nose Diving
Your vehicle should be stable and steady at all times, whether you're turning, accelerating, or braking. Shocks and struts keep your car steady enough so that you can keep control as you're driving. During braking, if your car's front end dives, it indicates the need for an evaluation and possible replacement of your shocks or struts. Another sign of the need for service is if the car's rear end squats upon acceleration. Furthermore, if you turn and the car dips to either side, it may be time for shock or strut replacement.
Cupping the Tires
If your vehicle's shocks or struts are bad, your tires will bounce as you drive. Every time the tires strike the pavement, bits of material are scraped away. This is often referred to as scalloping or cupping, and can cause serious damage. Rather than seeing an even wear pattern across the tires' tread, you may see uneven wear. If your tires are cupping, bring your car to us for Lone Tree shocks and struts repair.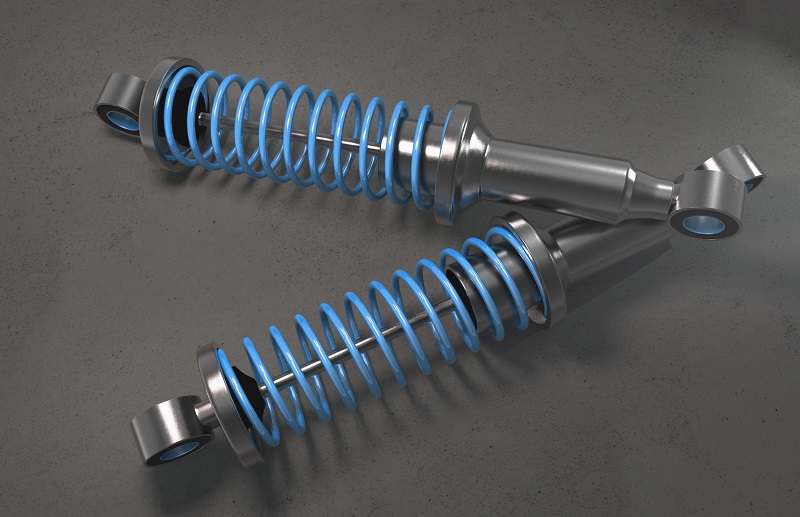 Fluid Leaks
Inside every strut or shock is hydraulic fluid and a piston. When driving over rough roads, these parts compress, causing the pistons to push against the fluid, which absorbs the pistons' force. Sometimes a bit of fluid may leak out; this is perfectly normal and it will look like a wet patch on the shock or strut. However, if most of the component looks oily or wet, you may need shock repair.
Vibration in the Steering Wheel
Traveling over uneven or rough road surfaces naturally causes a bit of vibration in the steering wheel, but it should disappear as soon as you get onto smoother roads. However, if there's a constant vibration while the vehicle is in motion, it may be a sign of a serious issue with the shocks or struts. At cruising speeds, such vibrations may become stronger and inhibit your ability to keep the car under control.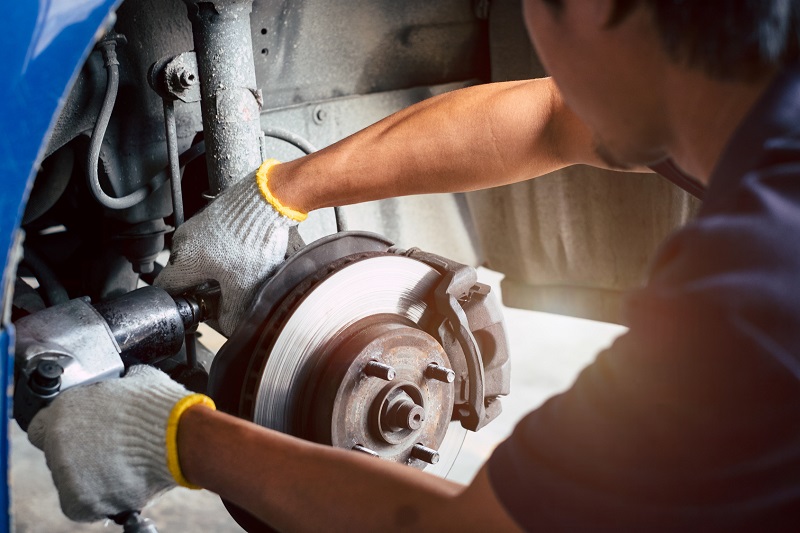 An Increase in Stopping Distance
Worn shocks or struts can increase your vehicle's stopping distance by 20% or more, which can make the difference between a smooth, safe stop and an auto accident. This warning sign may bring you in for a brake inspection, which our shop handles as well. Come to our repair center serving Lone Tree Castle Rock Greenwood Village to find out what's causing your problems, whether it's worn shocks, old brakes, or something else.
Worn Shocks are a Serious Problem: Don't Delay Repairs
The symptoms of worn-out shocks or struts do not appear over night. Like other parts on your car, these components wear out with time, making it very hard to see when it's time to replace them. If you're seeing one or more of the above signs, take action to keep yourself safe and begin with a full vehicle inspection at Eagle Transmission in the Lone Tree area. During a full inspection, our trained technicians will diagnose your vehicle for suspension issues including damaged shocks or struts, broken bushings or mounts, and bouncing or swaying. After a full diagnosis, they'll recommend the right Lone Tree shocks and struts repair to get rid of any of these problems. Stop by today or call to schedule an appointment.