Lone Tree Brake Repair – Eagle Transmission


Brake Repair
Lone Tree Brake Repair – Eagle Transmission
Are your car's brakes squealing, or is it pulling to one side? Is there a big puddle of brake fluid on your driveway? These problems are all serious, and they all indicate trouble within your braking system. Your car's brakes are crucial to your safety and that of your passengers, and while they're quite reliable, the system does require periodic maintenance. Here, you'll learn how your car's brakes work and you'll find out how to tell when it's time to schedule Brake Repair at Eagle Transmission, which is only a short drive from Lone Tree.
How Automotive Brakes Work
Most modern vehicles have either a drum or a disc braking system. Disc brakes use rotors, calipers, brake pads, and hydraulics to bring the vehicle to a stop. Drum systems work on a similar principle. When the pedal is pushed, the hydraulics push the brake shoes against the inside of the drum, slowing and stopping the vehicle. Today's braking systems are very reliable, but their numerous parts require periodic replacement and maintenance. Stop by to see how we make Lone Tree Brake Repair easy.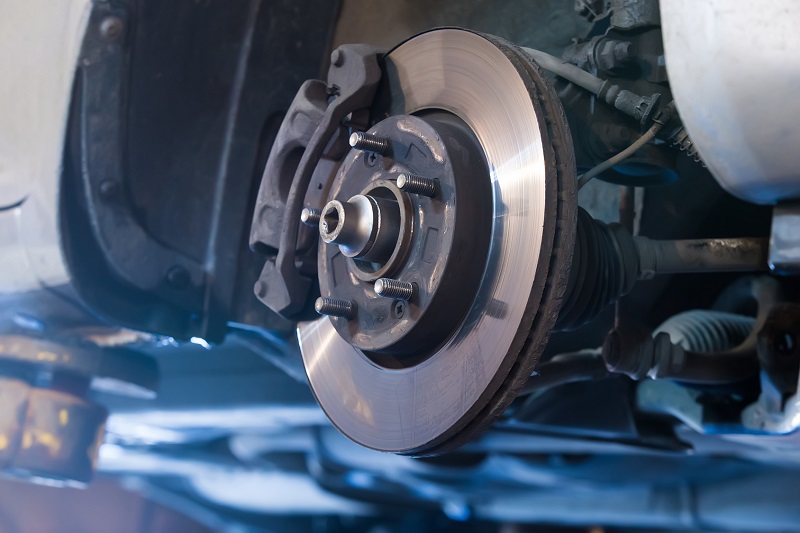 Brake Problems to Watch For
Worn-out brake pads: When the brake pads are worn, your braking distance will increase and there may be metal-on-metal grinding on rotor surfaces. When you regularly hear a squealing noise, it's time to visit our repair center serving Lone Tree Castle Rock Greenwood Village.
Warped rotors: The rotor's surface must be flat to remain in contact with brake pads. However, if it's warped, the brake pedal will pulsate and the vehicle will jerk during sudden stops.
Fluid leaks: A leak within the braking system typically indicates a hydraulic problem. If your brake pedal goes all the way to the floor, it's likely due to a leak. Brake line leaks result in fluid loss and eventual system failure. It's important to address these leaks immediately, and we can help.
Stuck calipers: The caliper and its brackets hold the pads and push them against the rotors to stop your car. However, caliper pistons may become stuck, causing the car to pull to either side when the pedal is pushed. If you've got a stuck caliper, see us for Brake Repair as soon as possible.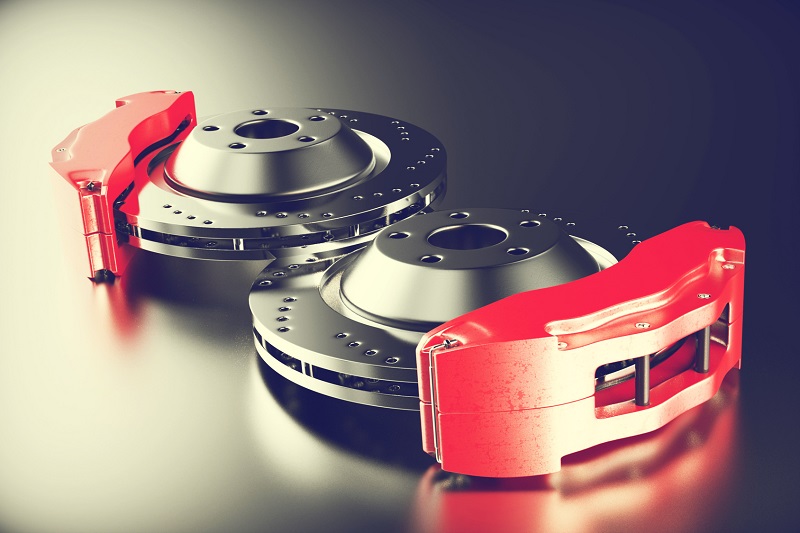 Brake fading: If your car is taking longer than usual to stop, brake fade is the most likely culprit. In many cases, the problem is short-term, but if it's left untended, it may turn into a long-term issue. As time passes, brake fade may become permanent. When it does, rotor and brake pad replacement are the only option.
Smoking: While it may seem "cool" to smoke your brakes, the condition is actually quite dangerous. Smoking or overheated brakes mean that the pads are burned or there's something leaking onto them. When this occurs, the pads become glazed and their performance is negatively affected.
Brake warning lights: If the brake warning light illuminates, it indicates a severe problem within the braking system. A vehicle in this condition is unsafe, and you should bring it to Eagle Transmission for service because we're only a short drive from Lone Tree.
Collapsed or broken hoses: A failed or collapsed brake hose may result in brake calipers with uneven movement, which will cause the vehicle to pull to either side as the brake pedal is pressed. If your car is pulling to the side, you should bring it in for inspection and repair as soon as possible.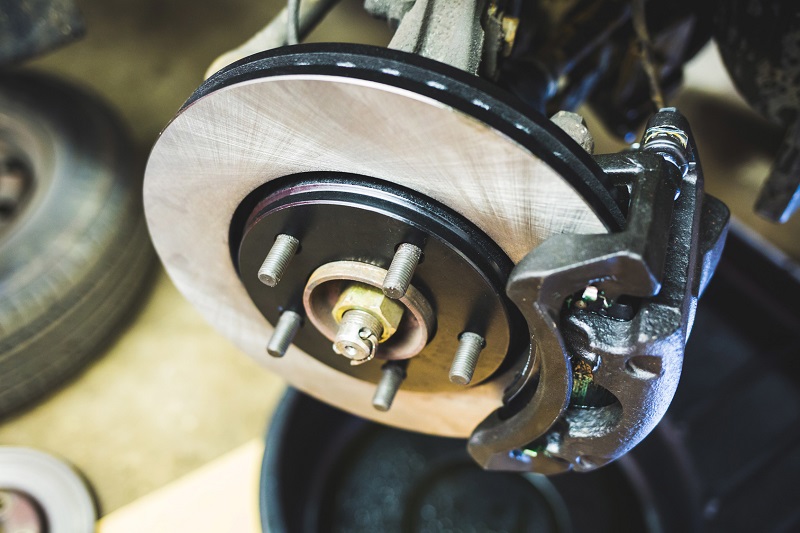 The emergency brake is stuck on: This may seem a bit silly, but it's surprising how often it happens. It's all too easy to forget that the emergency brake is on, and leaving it on causes performance problems and damages the braking system. If your car is accelerating slower than normal or there are serious grinding noises, check first to ensure that the parking brake isn't on. If the cables seize when the emergency brake is applied and released, your vehicle might not move at all.
Call Us Today for Friendly, Fast Brake Service
Your car's brakes probably don't get much thought, but they're one of the most important parts of the vehicle because they keep you and other motorists safe. Therefore, it's important to choose the right repair shop. Call today to schedule Lone Tree Brake Repair or stop by our shop serving Lone Tree Castle Rock Greenwood Village.