Differential Gear Service in Parker CO


Differential Gear Service
Differential Gear Service in Parker CO
Few drivers know what the differential on their vehicles is there for, let alone that it requires routine fluid replacement like the oil changes required for the engine. A differential uses a heavier lubricant called gear oil. This industrious lubricant is a special blend of oils and additives that are designed to operate at the high pressures and temperatures of this gearbox. A differential is a set of gears that are designed to apply the rotational force of your transmission to your wheels at "different" speeds (hence the name ("differential"). This is necessary to compensate for the shorter distances of the inner track when your auto is making a turn.
Let Eagle Transmission be your one-stop-shop for all of your differential gear service needs. We are the local experts; conveniently located in Parker Colorado [sic] for all of your gear repair and maintenance recommendations. We can verify that you are actually having a problem with your differential; rather than your u-joints, drive axles, or transmission bearings. Then, we can assess the damage or avert damage by fulfilling the routine maintenance schedule, possibly nunc pro tunc (legalese meaning "as if done on time").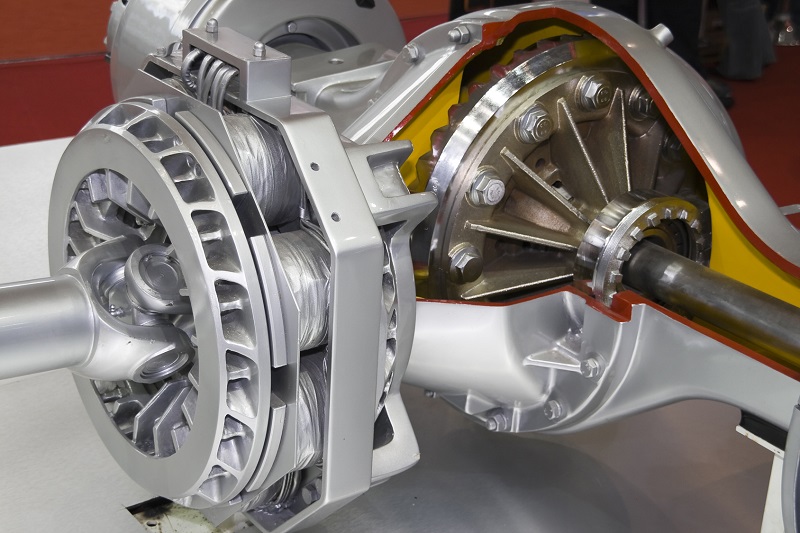 Replacing gear oil is not as easy as changing your engine oil. Gear oils can be fickle. The first sign that your gear oil is degraded or running low is the trademark whining and howling sounds that emanate from below your vehicle. This isn't Cerberus waking up the dead. But, it is the loud and clear warning for a driver to ask, what the heck is wrong. Even if you change out the gear oil, these noises might not necessarily go away. Some differentials are stubborn and require a lot of tedious figure-eight break-in driving to restore the performance.
Gear oil maintenance is typically required to be performed in a range of every 30,000 to 50,000 miles. However, this all depends on the application. A particular design may operate at higher RPMs and higher temperatures. Another design may operate on a full synthetic fluid that is designed to weather a longer storm. The violent metal to metal contact of a gearbox can also lead to metal particles in the gear oil. Once the metal recycles around the gearbox over a duration of time, it will eat away at the gears like sandpaper on wood. If you need differential gear service in Parker CO [sic], Eagle Transmission has the specialists who know what to do in any given situation.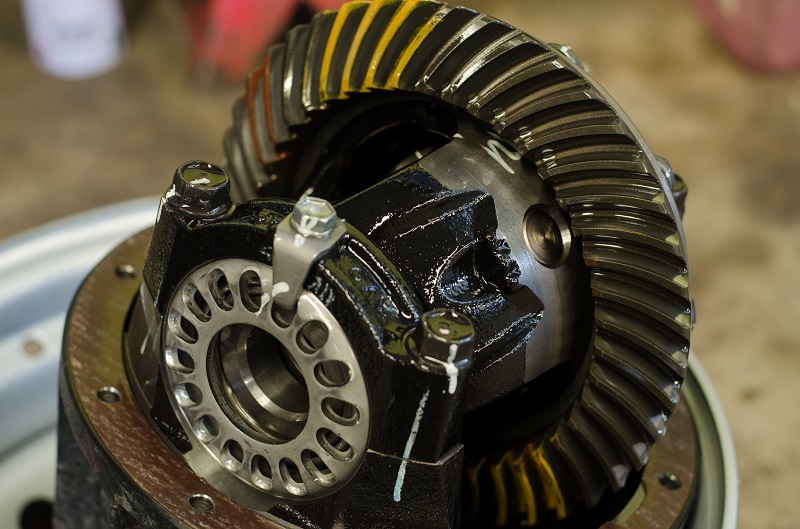 When you stop in our shop, be sure to ask about our Parker Specials. We may have offers for a gear oil flush or a gear repair to save you money. Most car shops don't fix autos anymore. Eagle Transmission is one of the few full-service shops in Parker CO [sic]. Not only can we perform differential gear service simultaneously with your oil change, we will do a free courtesy check on your transmission. In this manner, everyone can save money by trying a quick fix and eliminating a number of other possible issues at the same time. There is no other differential gear service in Parker CO [sic] that will give you the peace of mind you deserve.
We have three decades of experience and a steady return customer base in the region. When other shops have a transmission problem they can't solve, we are at the top of their lists for help. We are familiar with 4-wheel drive systems of both foreign and domestic vehicles. If you have a 4×4 truck with a differential problem, who else is going to give you this level of service in Parker Colorado. We take the guesswork out of gear repair and get you back on the road in hours if possible. Stop by today and ask about our Parker specials to save money on skilled labor from expert technicians.